With over 4 million subscribers on YouTube, GloZell has entertained her audience by taking ridiculously funny challenge & sketch videos. Now with an adorable baby, how has her video making process changed, and what's next? I got the chance to talk to GloZell about what her future holds and what it's like to be a full-time mother as well as YouTube star!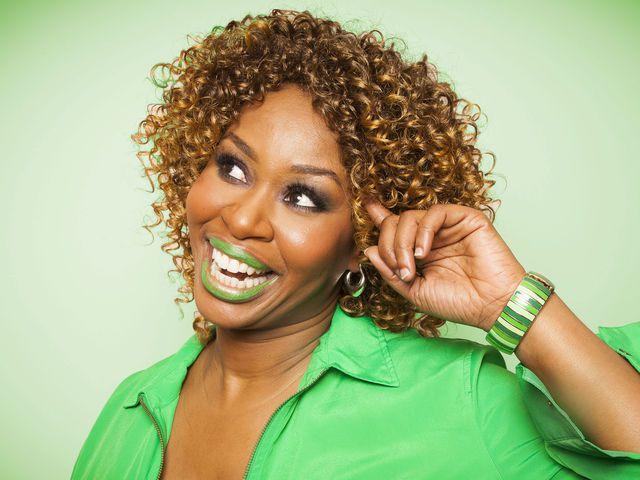 Q: One of your most popular videos is by far the cinnamon challenge… would you ever consider re-taking that challenge?
A: Never, ever again! That was the greatest and stupidest thing I have ever done. My voice is just not coming back… (this year)!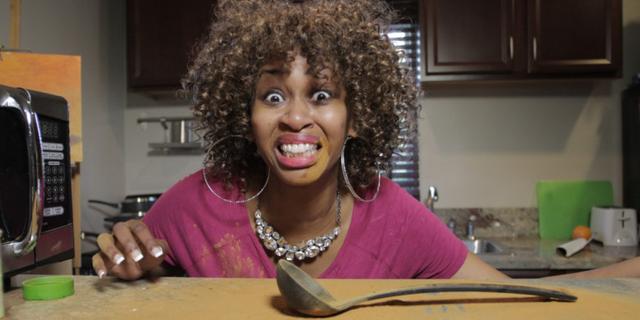 Q: Do you prefer making parody or challenge videos on YouTube?
A: I really like them both! Challenge videos have always been popular, but parody videos I always find fun, especially when I come up with my 'ghetto cheap ways' of making videos.
Q: Can you tell us what it's like being a mother & a successful YouTube star?
A: Well it's really interesting because my audience has grown and broadened so much, it's no longer just kids that follow my work on YouTube, because now that I've been on the internet for so long – those kids have grown up! You know, they used to be 10 and now they're 20! Some of them have kids of their own now, so my following is like it's in its second generation. Also, since i've interviewed former President Barack Obama and former Secretary Hillary Clinton has resulted in my audience becoming a little older. So now I've got my original followers who have been with me since the start, and the 'second generation' who were like 'who's that crazy girl with the green lipstick!' Now there's the 'mommy' group, who are interested in things like okay what am I doing now with the baby, how am I managing to still make videos, have a baby and maintain a marriage, it's so crazy. But I've been doing it! So far so good! O'Zell doesn't actually know what I do, she thinks everybody just knows who she is, she's like 'wow, everybody's my friend!'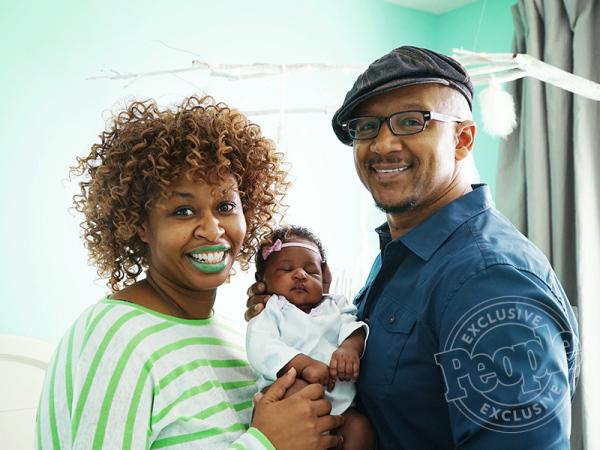 Q: How is your daughter O'Zell?
A: She is great! She is 13 months going on 14, she's really giggly & funny. She knows how to act when you pull out a camera, so goes like 'heeeyyyyyyy!!!' So that ties in with my GloMamaG content on YouTube, because i didn't know what I was going to name her so it could have been just the 'O'Zell' channel but I wasn't sure so we came up with GloMamaG on YouTube and Instagram. That's actually where I do a lot of my vlogs and you see what we've been up to.
Q: You were just a presenter at The Streamy Awards! Can you tell us what that's like?
A: The Streamy Awards are always fun because it's a reunion! A family reunion where all my friends and family get together! I always feel like I'm the momma in that situation you know! It's really great, I always feel honoured, especially when people like you still want to interview me! I love how people are still interested in my life and what I'm up to, so thank you and thank you to the fans!
Q: Can we expect any more collaborations with people such as your friend Miranda Sings?
A: Oh, Miranda Sings! Well you know that girl is always so busy, but of course! I love her very much, and I love that us YouTubers have been expanding in the world of media, so shout out to 'Haters Back Off' season 2 on Netflix (arriving 20th October!) That's awesome that she's doing that and still touring. A lot of us YouTubers are branching out into Movies too. I also have a third channel called 'GloBugz' which is little kids nursery rhymes, and i've always wanted to do that! So, it just ties in with the fact that I happen to be a momma as well! We do science projects, we learn languages, and sing some songs! Finally, I got the chance to do that so I want to thank everyone who subscribes to GloBugz and check's that out, whether you have a kid or not.
Q: Have you ever sung the famous 'Pick Up After Your Dog' song on GloBugz?
A: You know what no I haven't! But that's a good idea, gotta start 'em young!
Q: You partake in Leech Therapy; does that really work?
A: Yeah! I have a jar of leech's that I kinda just drag around, and I like it! I don't know, maybe it's like the pain of it all, but I really feel like it's doing something. It's good for your skin, your blood, weight loss, and we'll see! People have been telling me 'you looking good girl!' And i'm like 'my leech's suck my blood, thank you!'
Q: What's been your favourite video to make on YouTube so far?
A: My favourite video so far would have to be 'My push up bra helped me get my man back', that is a classic! There have been a lot really, like when Kesha first came out and was talking about Tik Tok, Nicki Minaj parodies, and talking about lyrics, those videos are so fun.
Q: Finally, what is next for GloZell?
A: Still working hard on my GloBugz channel and making videos for everyone. Also, there are some things in the works for me as far as bringing things outside of YouTube onto the 'screen', and things are being pitched around here and there so, you'll see me in a different way. I'm also doing the preshow for the show 'Empire'! So, it's interesting, we're not talking about any green because this show is a drama, you really see me in a different way. So I am branching out a little, still bringing a little humour – cause I'm crazy like that!
Thanks for the catch up, GloZell! I can't wait to see where you branch out to next, and we're all so proud of you!
Give our best to SK & O'Zell!